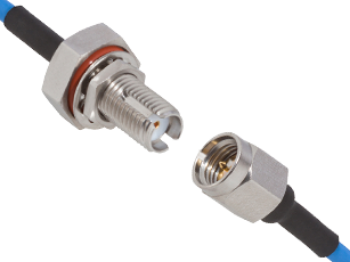 SV Microwave, Inc. offers fixed-length keyed SMA cable assemblies in four unique keying configurations.
These keyed SMA cable assemblies offer an alternative for customers who need a less expensive, readily available, and lower lead time solution than traditional keyed TNC or ZMAs. SV's keyed SMA cable assemblies offer the additional benefit of maintaining the same small form factor as our standard SMA – the overall footprint has not been increased.
Keyed cable assemblies are valued in Mil-Aero for their ability to reduce the risk of mismatch error in the field when it comes to installing mated cable pairs into various applications.
Learn more about our keyed SMA cable assemblies HERE.
About SV Microwave
SV Microwave is a world leader in the RF/Microwave industry with over 50 years of proven performance. We design and manufacture RF/Microwave coaxial connectors, cable assemblies, and passive components designed for military, IoT, 5G, satellite, high speed, aerospace, commercial, and telecommunications applications.
SV Microwave was acquired by Amphenol Corporation in May of 2005. Amphenol Corp. is the world's second-largest connector company, producing electronic and fiber optic connectors, cable, and interconnect systems for applications converging technologies of voice, video and data communications, industrial/automotive, and military/aerospace.
SV Microwave is part of Amphenol Military & Aerospace Operations (AMAO) division which is perfectly aligned to provide the latest technologies, cost-effective manufacturing and supply chain management, and local support to solve any military and aerospace interconnect need.